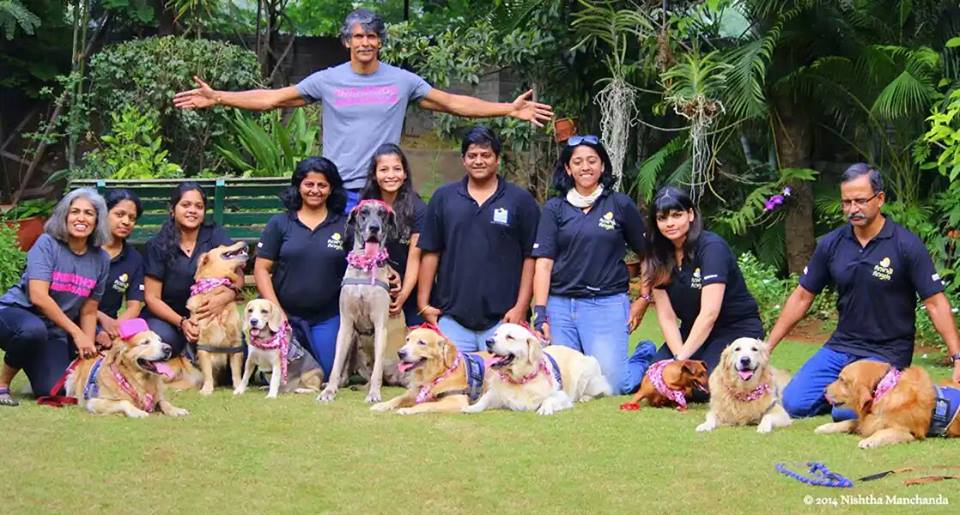 Our team of therapy dogs and volunteers ran the Pune Pinkathon in aid of breast cancer awareness on 16th of November, 2014. It feels great to be associated with such an important cause and it was overwhelming to see the positive response we got. We are grateful for the love and support we got from Milind Soman, Sonali Ogale and team Pinkathon for the opportunity to spread awareness about Animal Assisted Therapy in rehabilitative set-ups.
Pinkathon is a 10 kms International Run only for women. The objective of the event is to encourage
women's health and fitness. Pinkathon also aims to raise awareness about breast cancer, its causes and prevention. Breast cancer is the leading cause of cancer deaths amongst women worldwide, in spite of it being one of the curable cancers if detected early.