Welcome to Animal Angels Foundation
Animal Angels Foundation is India's only registered NGO working in the field of Human-Animal Interaction. We are a team of pets / pet owners, volunteers and mental health professionals who provide therapy through the medium of trained therapy animals. "For over 10 years, we have been providing this therapy service to many different client groups and have worked with children with developmental disabilities, seniors,  cancer patients and individuals dealing with stress and related issues, amongst others.". We are currently working in 5 cities with over 50 trained therapy dogs and aim to spread awareness about benefits of Human Animal Interaction all throughout India.

Latest Updates
Animal Angels Comforting Angels at Mumbai International Airport!
Official page for CSIA Comforting Angels: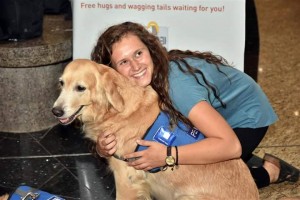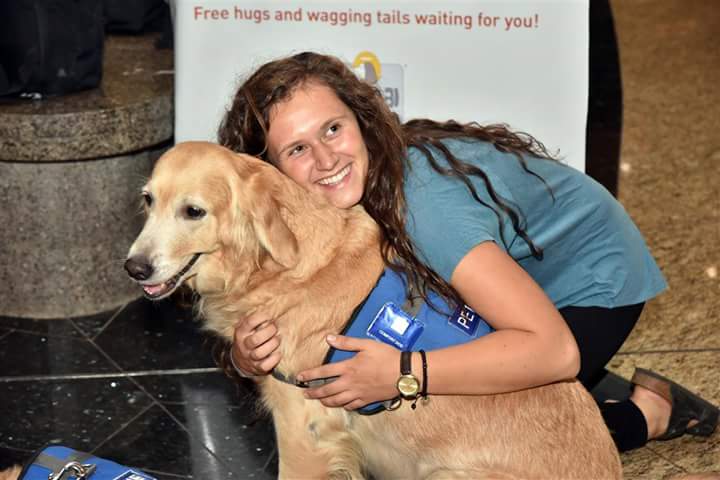 We at Animal Angels are happy to share our latest project with you. In a first-of-its-kind in Asia, GVK CSIA (Chatrapati Shivaji International Airport, Mumbai) has initiated a pilot program called "Comforting Angels", a pet therapy program in partnership with the Pune-based Animal Angels Therapy Centre at the iconic Terminal 2 in Mumbai. These wagging "Comforting Angels" are employed to soothe, comfort and de-stress passengers inside the departure terminal.  Read more . . .

Testimonials
In spite of other therapies my child who has Down's Syndrome was not able to walk at the age of 3 years. Within 3 months of therapy session with Therapy Dog Genie motivated my child to take his first steps. Now he runs and plays with Genie and even takes her for a walk.

— Mrs. Jayanti Gadgil
(Mother of special child)
Animal Angels Foundation, an internationally award winning mental health program, has brought awareness of benefits of Animal Assisted Therapy to many people of India.