Welcome to Animal Angels Foundation
Animal Angels Foundation is India's largest and only registered Non Profit organization which has introduced and developed the field and scope of Human-Animal Interaction and Animal Assisted Interventions in India. We are a team of trained therapy dogs / pet parents, volunteers and mental health professionals, who provide human-animal interaction based programs since the past 14 years.
We are Asia's only organization to be IAHAIO (International Association of Human Animal Interaction Organization) members and an our mission is to ensure uniformity in practice in the field of AAI in India. We follow international standards of practice and have meticulously developed standards of practice for the human and animal teams according to the Indian setting. We provide training and certification to organization, therapists, volunteers and animal – handler teams to ensure professionalism, safety and animal welfare in all visits.

Support Animal Angels to present at NY conference
Animal Angels Foundation strongly focuses on conducting research and collecting empirical evidence on the benefits of animals for human wellness, especially in the Indian setting. We try to present these studies and findings at our international conferences to create awareness about the work going on in this field in India.
Animal Angels Foundation, along with Assit. Prof. Unnati Hunjan of Christ University Bangalore, is conducting a study on effects of interaction with therapy dogs on the depressive symptoms, neuropsychological responses and emotional regulation in people. This research has been selected for presentational the 15 Triannual International conference by IAHAIO, at Green Chimney, New York.
We have created a fundraiser to help us attend and present at this international conference in NY. A small contribution from you can enable us to attend the conference. Thanks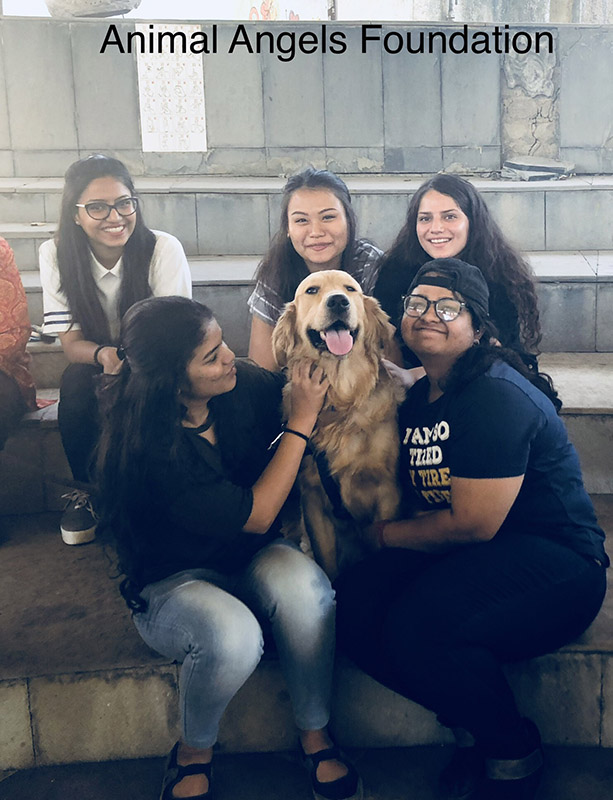 Connect with us
Facebook
Facebook.com/Animalangelsfoundation
Instagram
Instagram.com/Animalangelsfoundation

Top Stories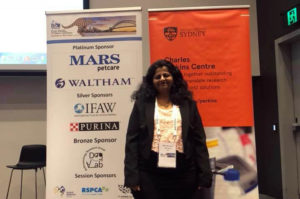 Animal Angels team presented at the ISAZ Conference, Australia
Animal Angels team presented at the ISAZ conference held at the University of Sydney in Australia. Read the story . . .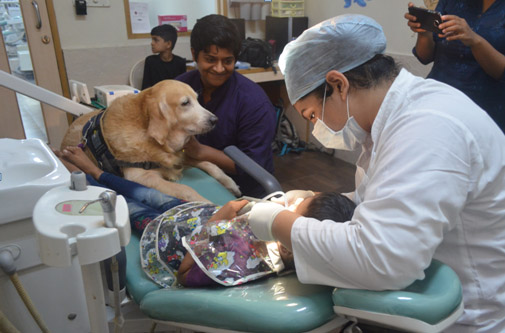 Therapy dogs assisting Dentist to reduce anxiety
In a first of its kind research study in India, D Y Patil University and D Y Patil Dental Hospital, Navi Mumbai, partnered with Animal Angels Foundation, to study and document the effects of having a Therapy Dog present during dental procedures for pediatric patients. Read the story . . .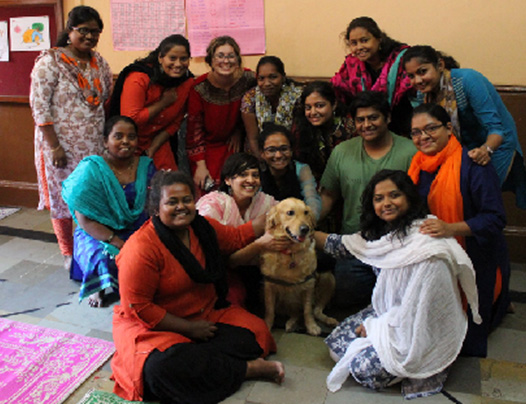 Animal Assisted Interventions for Caregivers
Animal Angels, in a unique application of AAI has partnered with two NGOs, Prerna and Connecting, to provide Animal Assisted Interventions to the care providers. Read the story . . .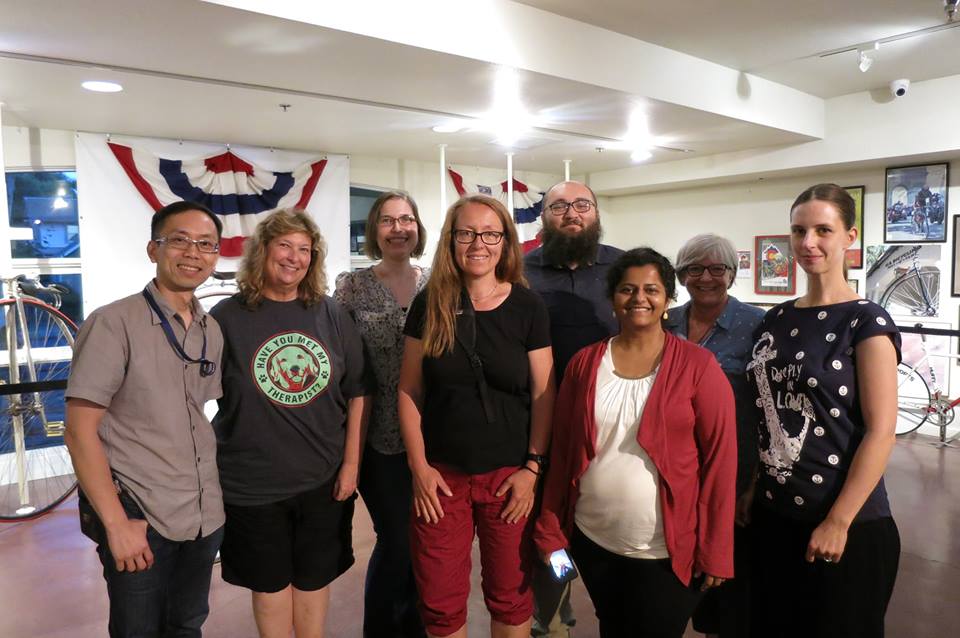 Mrs. Minal Kavishwar, is now an International Pet Partner evaluator!
Our founder, Mrs. Minal Kavishwar, is now an International Pet Partner evaluator, which means teams from India can now be evaluated by Mrs. Minal Kavishwar to further be registered with Pet Partners, which is a global leader in training, evaluation and registration of therapy animal teams. Animal Angels has always strived to bring standardization and authenticity to this field in India and this is a huge step in that direction. Mrs Kavishwar is the first and only Pet Partner evaluators from the India-Asia region. Read the story . . .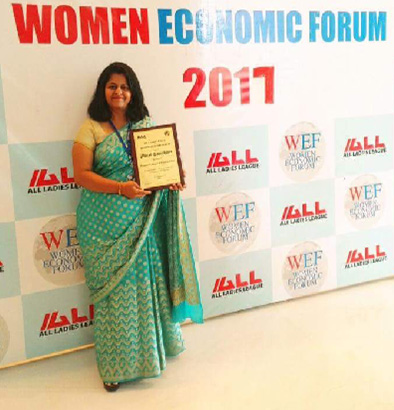 Minal Kavishwar gets awarded by the Women Economic Forum
Our founder, Mrs. Minal Kavishwar, was presented with the 'Exceptional Women of Excellence' award, at the Women's Economic Forum held at Vivanta, Dwarka, Delhi, by the All Ladies League. Read the story . . .

Testimonials
Our students are all age 18 and above and sometimes are very difficult lot, they find it difficult to adjust to new settings and people. Most of them are growing older and have a lot of behavioral issues. The Therapy dog team from Animal Angels Foundation is the most exciting thing for them. Therapy dog Moshe has proved to be great catalysts in bringing about various changes in them. Those who were anxious and hyperactive have learned to calm down with the help of the therapy dog. Many of them find it easier to express freely in the presence of the Therapy Dog. It is such a beautiful collaboration as it promotes an inclusive world.

— Vallari
(Activities coordinator at Advitya Creative Center for adults with intellectual disabilities)
The children just love her. Many children, who did not speak / communicate / interact, now sit with Sophie throughout the session. They smile a lot, are very happy. For many, 'Sophie' was their first word in the School. We have seen a tremendous positive impact of Sophie's presence in the school.

— Mrs. Padmaja Godbole
Founder of Prasanna Autism Center Pune, about Therapy dog Sophie, who has been working there with children with Autism as an in-house therapy dog since 2006
In spite of other therapies my child who has Down's Syndrome was not able to walk at the age of 3 years. Within 3 months of therapy session with Therapy Dog Genie motivated my child to take his first steps. Now he runs and plays with Genie and even takes her for a walk.

— Mrs. Jayanti Gadgil
(Mother of special child)
Animal Angels Foundation, an internationally award winning mental health program, has brought awareness of benefits of Animal Assisted Therapy to many people of India.

— Dr. Cynthia Chandler
(Director of Center for Animal Assisted Therapy at the University of North Texas, Licensed Pet Partner team trainer and evaluator)