%%wppa%% %%album=2%%
%%wppa%% %%album=3%%
%%wppa%% %%album=1%%
Animal Angels is now an official IAHAIO member !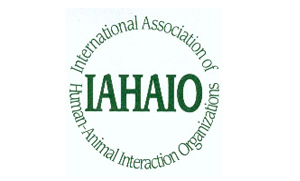 Even a small contribution can make a big difference. All donations are eligible for Tax benefit under section 80G. Help us heal . . . . . .
Donate Now »
News & Updates
Animal Angels team presented at the ISAZ Conference, Australia

September 29, 2018

Minal Kavishwar gets awarded by the Women Economic Forum

September 4, 2018

Our founder, Mrs. Minal Kavishwar is now Pet Partner International Evaluator
Animal Assisted Interventions for Caregivers
Therapy dogs assisting Dentist to reduce anxiety – Latest research by Animal Angels Foundation
Collaboration between Animal Angels Foundation and Dr. Cynthia Chandler, Center of Animal...

May 28, 2017

Dr. Chandler's Visit to India
Animal Angels at HAI, Green Chimney, NY
Animal Angels represented in International Conferences
Therapy Dogs Paint the town Pink!